The Windows 8 Start Screen is highly customizable.  By adding your favorite apps, contacts and bookmarks you have faster access to the content you use the most.  In this post we talked about different content that can be placed on your start screen and how to add apps to it.  Now we'll show you how to add a bookmark to your favorite internet site on your windows 8 start screen.  This post will explain how to add an internet explorer bookmark to your windows 8 start screen.  Follow up posts will describe how add Google Chrome and Mozilla Firefox bookmarks to your windows 8 start screen.  Don't forget to subscribe so you don't miss them!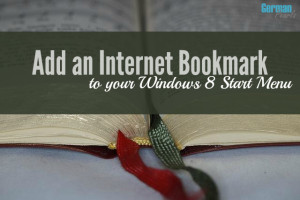 Add an Internet Explorer Bookmark to your Windows 8 Start Screen
Note: These instructions were developed for Internet Explorer 11.  If you have a different version and these directions don't work for you feel free to reach out to us for help.
Open Internet Explorer and to the webpage you'd like to bookmark.  Once you have the website open, select the tools menu (the gear shaped button on the upper right of your screen) and select 'Add Site to Apps'.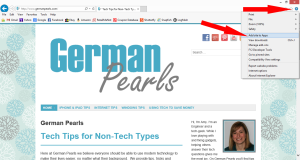 Select add on the small pop up that appears.  Now go back to the start screen.  You can do this by pressing the windows button on your computer or, if you have the windows 8 start menu that we added in
this post
, selecting the start screen from your start menu.  On the bottom left of the start screen you'll see a note that new app(s) have been installed.  Click on the arrow to open up the screen showing the apps on your computer.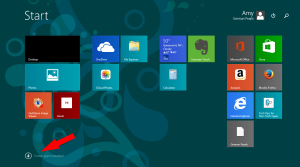 Most of the time, the apps will be sorted alphabetically.  To help find the bookmark you just added, you can sort the apps by date and the newest one should be your bookmark.  At the upper left, next to where it says Apps, click the dropdown to change the sort to 'By Date Added'.  Your new link should be at the top.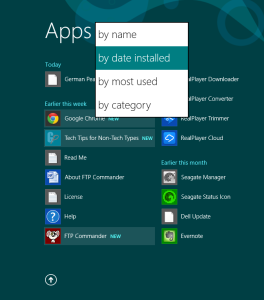 When you find the link right click on it and select 'Pin to Start' (or, on a touchscreen, press and hold down to see the menu which offers the 'Pin to Start' option).  Your tile will now appear on your start screen.
I am all about efficiency and, adding internet bookmarks of the sites I use most to the Windows 8 start menu saves me time.  What sites do you like to bookmark?  Leave a comment below, we'd love to hear from you!
Note: You may also be interested in these articles: