Does your business need a new website design? Or, are you looking for a website builder to create a website for your business? You've come to the right place.
If you're one of the 29% of small businesses that
doesn't have a website

yet…
…or, one of the 17% of small businesses whose
website isn't mobile responsive

…
…you're
missing out!
Does a Small Business Need a Website?
Absolutely!
Without a good web presence you're missing out on possible new leads every time customers search for your service online.
36% of people find new businesses through online research.4
34% of people are
unlikely to do business with a company that doesn't have a website

!4
Your Website Needs to be Mobile-Friendly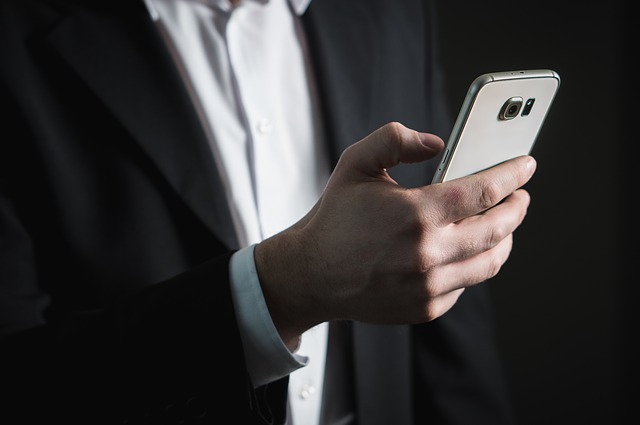 If your website was built years ago – congrats, you were ahead of the curve in getting online! BUT, that 10 year old website probably doesn't look good on a mobile phone. That means, you should be updating to a mobile-responsive or mobile-friendly website design.
If you don't have a mobile responsive web design, your existing customers will have a frustrating experience viewing your site on their smartphone.
But…even worse…
As of 2015 Google released a statement that:
more Google searches take place on mobile devices than on computers in 10 countries including the US and Japan
That same year, Google announced that they are using "mobile-friendliness" as a ranking signal. So…
…if your site isn't mobile-friendly, Google will penalize you with lower search rankings.
In other words, Google is less likely to show your site in search results to would-be customers.
This makes it less likely that potential new customers will find you!
GP Website Design
German Pearls Website Design can help your business build your online presence.
Whether you need a website rebuilt, new website developed or improvements to your existing site, we can help.
Located in the Saratoga Springs, NY area we are available to meet with you locally or work with you remotely – whatever is most convenient for you.
Worried you won't be able to afford a new website? GPS Website Design offers fair and affordable pricing. We won't take advantage of you – we're a small business too after all!
Sample Work and References
Hear what other people have to say about German Pearls Services:
I am a small business owner who had no clue how to go about creating a website, which I felt was an important business presence to have for my new practice.  I had a vague idea of the image I wanted to portray as well as what I wanted to tell my customers, but I desperately needed help with my overall design and all of the cyber- technicalities that went into creating a website.  Amy was amazing from start to finish.  She is organized, a great listener, very patient and an effective explainer.  Let me not forget to also mention reliable, trustworthy, extremely efficient, and attentive to details.  With professional ease, Amy took my hand and lead me down a marketing/social media path that went from scary to very exciting and rewarding.  In three short meetings and a few additional interactions, I have a beautiful and fully functioning website.  I provided Amy with information about the pages I would need, some images, general ideas, and she did the rest – all for a very competitive price!  I highly recommend Amy, it was a stellar experience to work with her and the end product was better than I could have ever imagined.  I assure you, Amy will exceed your expectations like she did mine!
Want to Learn More?
Ready to get started or just get an estimate? Send Amy an email at amy(at)germanpearls(dot)com or contact us using the form below.
Also, feel free to ask about our other services offered such as:
Google Analytics setup and/or analysis
Keyword Research
SSL Certificates (ie: https vs http)
Website Updates and Modifications
SEO (search engine optimization) and Online Presence Management (ie: keyword analysis, content creation, Google My Business, Google Maps listings and more)
SEM (search engine marketing) Management (ie: managing Google Ads)
Logo Design
Contact Us
Sources: