I think we've all been there. We write an email, hit send, and then…oh no….you forgot the attachment, sent it to the wrong person, or just have a change of heart. You wish you could get it back. Well, did you know that now, with gmail, you can recall it? Earlier this year Google announced a new feature which lets you undo a sent email.  Here's how to unsend an email in gmail.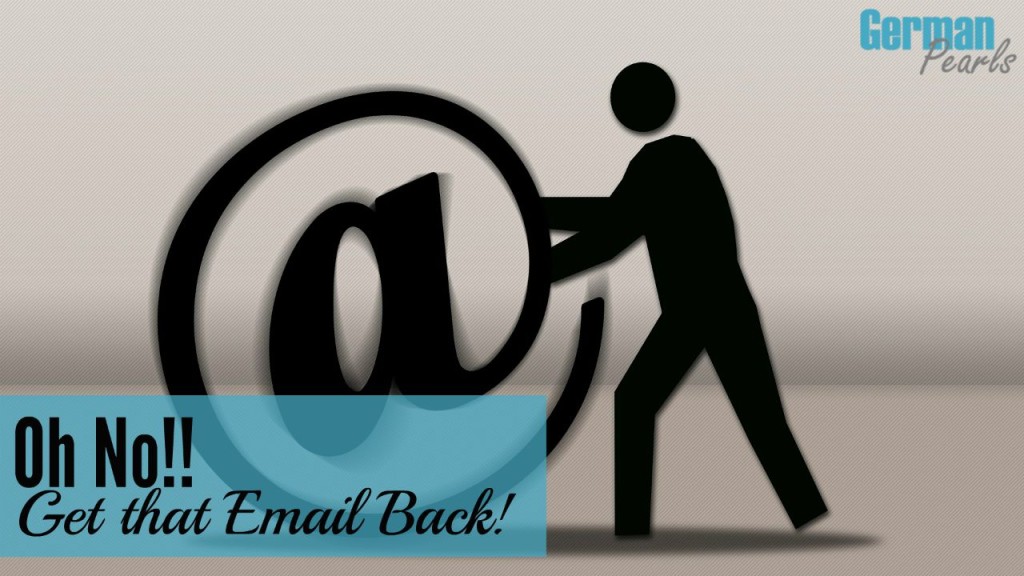 Note: This post may contain affiliate links.
How to Turn on the Unsend Feature in Gmail
Before you have the capability to undo sending an email in gmail you have to activate the feature in settings. Essentially, this setting holds the email in limbo for a certain period of time to give you a chance to undo the send and recall the message. You can specify the amount of time you have (to change your mind) in this setting. To turn on the feature follow these steps:
Click on the gear icon and select settings

Scroll down until you see Undo Send
Check undo send and select the amount of time you'd like before your messages send

Scroll to the bottom of the page and click Save and Exit

You now have the ability to recall a sent message in gmail.
How to Unsend an Email in Gmail
Now that the function to recall a message has been activated, here's how you would actually use the feature.
Compose and send your email
Click send
After you've clicked send a yellow bar will appear at the top of the screen with an option to Undo; This option will only appear for a short period of time (depending on the time frame you specified in the settings)

Click the undo to retrieve the sent email
Your email will reopen in an editing window for you to edit or delete, as desired
So, update your settings as described in the first section above because you never know when you'll have an oops and want to unsend that email in gmail!
Reference: Google Help: Undo Send Function