If you've been having car battery problems or are looking for a car battery tester you'll want to check out this cool gadget. Not only does does this test your car battery continuously it also alerts you to battery problems, helps you remember where you parked your car, helps you track mileage for work and charges two devices – quickly. There's a lot packed into this little gadget at a low price.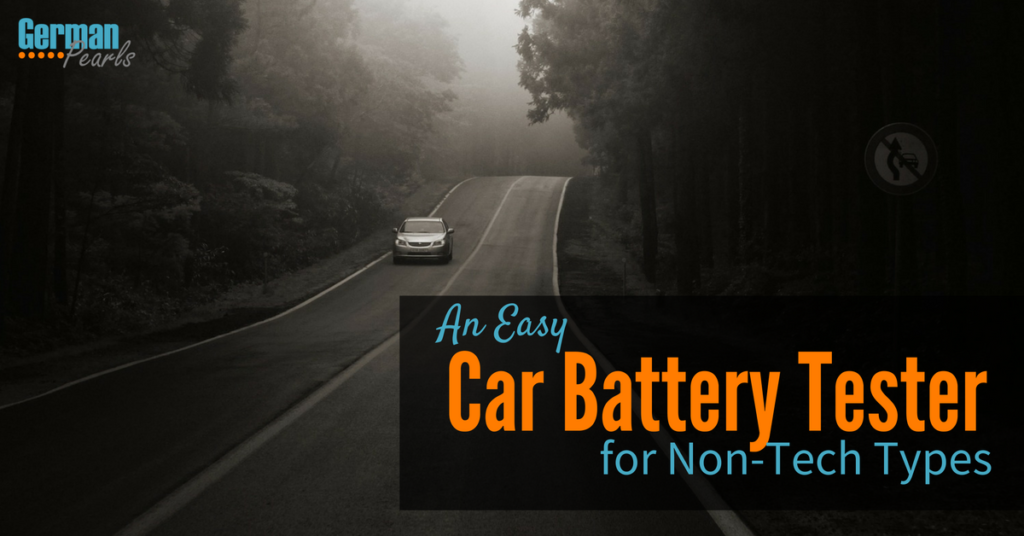 Note: This post may contain affiliate links.
A Continuous Car Battery Tester
If you google car battery tester you'll likely see things that look intimidating if you're not comfortable opening your car's hood. But with the Nonda Zus you never have to open the car's hood. In fact, all you have to do is plug in your phone charger. Here's how it works…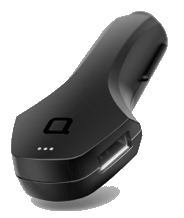 The Zus is a phone charger for your car and so much more!
When you first plug the Zus into your car cigarette lighter port (are they called that anymore?) you download the app on your smartphone to connect it. That's it! Now, if you want to see the health of your car battery you simply open the app, click the settings icon and click car battery health monitor: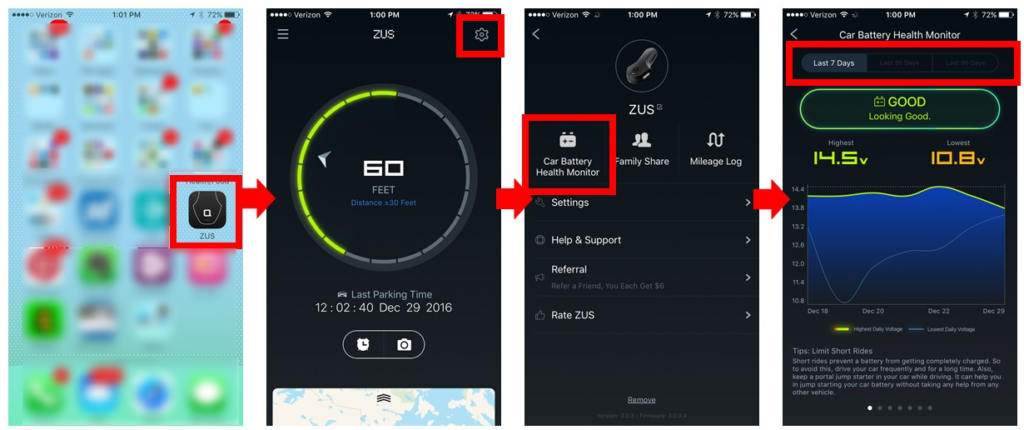 The following window will open. In this window you can view your car battery's performance. After you've used the Zus for a while you'll be able to see your battery health trend for the last 7, 30 or 90 days by clicking on the tabs across the top. The app will also give you the status of your car batttery's health across the top. If your auto battery is performing well you'll see a big green GOOD status across the top. So easy a kid could do it! 🙂
More Features to the Zus
There are a ton more features to the Zus and possibly more to come as they've added more since I've had mine! Here's a quick rundown on some of them. It's really an awesome little gadget!
Fast Charge your iPhone, iPad, Android or other USB Device
The Zus charges at about twice the speed of regular car chargers. When I got the device I decided to test it out and it actually was averaging almost 3x as fast as the car charger I was using. Needless to say, that one's history now! 🙂
See Also: 7 Tips to Charge your iPhone Faster
Charge 2 Devices at Once
Charge both your and your passenger's phone at the same time since the Zus has 2 USB ports. It can charge up to two devices at once. Oh, and they'll both charge fast! Two iPhone 6S's can charge in 1.89 hours. Other car chargers would only charge them up to 58% in the same amount of time.
Plug USB Cables in Either Way
The Zus is designed so you can plug USB cords in either way. No worrying about which is the top and which is the bottom – either way works fine. This is such a simple thing but makes the Zus so much nicer…I wish more devices were like this!
Lit USB Ports
Don't struggle to find the charger in the dark. The Zus's lit USB ports make it easy to find it even when your car is dark.
Remember Where you Parked
Parking in a big car garage or on a street? Think you won't remember where you parked? No problem. The Zus always has your back and knows where your car is. Simply open the app and let the map direct you to your car.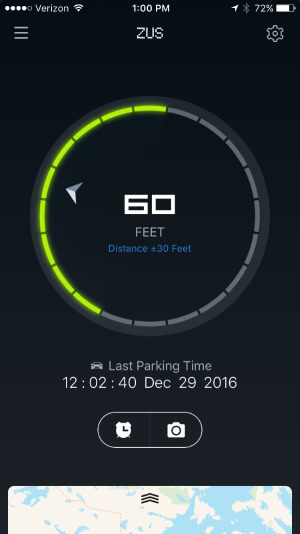 Set a Parking Meter Alert
If you parked by a meter don't worry about your meter expiring and getting a parking ticket. The Zus app can remind you to set a parking meter alert. Adjust the time and it will alert you when it's time to check the meter.
Share your Car's Location with your Family
Share your car's location with your family so everyone can stay in touch or to help keep track of your teenagers. 🙂
Track Mileage
If you need to track your mileage for work Zus can help you out there too. Since the Zus automatically detects where you are the app can create a mileage log for you if you wish.
Conclusion
I love how Nonda has made Zus such an easy and effortless car battery tester. Combine that with all the other awesome features and an inexpensive price tag for one cool little gadget! If you want the security of knowing how your auto battery is performing it doesn't get any easier than this.