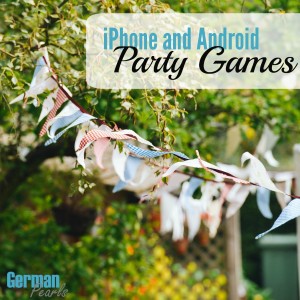 Lately we all are attached to our phones. How often have you been at a gathering where people are focused on their phones more than interacting with other people? Probably too often.  What if we used our phones for having fun interactions with the people around us?  There are a lot of multi player party game apps available for your iPhone or Android.  Here are 11 different multi player game apps we found.

Word Party Games
1. Heads Up!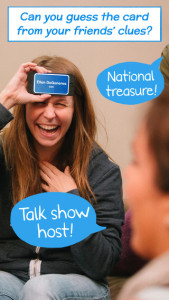 iOS, $0.99
Google Play Store for Android
From the Developer: It's the game The New York Times called a "Sensation," and Cosmopolitan said "will be the best dollar you've spent." Heads Up! is the fun and hilarious game from Ellen DeGeneres that she plays on her show, and you can play with your friends!
2. Phrase Party! (Catch It)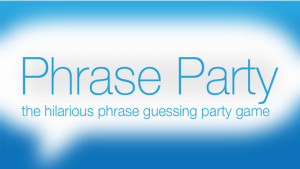 iOS, $1.99
Google Play Store for Android, $1.99 w/ In-App Purchases
From the Developer: A simple but exciting game where you describe phrases that appear on screen to your teammate. When someone gets it right, pass it to the next player until the buzzer sounds and the person holding the game loses. You will laugh. You will yell. You will… Party!
3. Outbursts – Game of Catch Phrase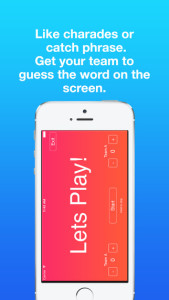 iOS, Free w/ In-App Purchases
Google Play Store for Android, Free w/In-App Purchases
From the Developer: If you like Catch Phrase you are going to love Outbursts!

Question Party Games
4. Would You Choose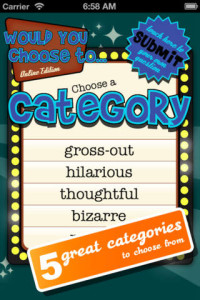 From the Developer: Over 1,200,000 users have played the would you choose … online party game! We now have over 100,000 user submitted questions in our database ready for your votes! Download it today to see what all the hype is about!
5. Evil Apples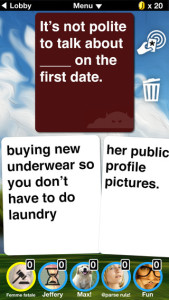 iOS, Free w/ In-App Purchases
Google Play Store for Android, Free w/ In-App Purchases
From the Developer: Evil Apples is a filthy & hilarious card game inspired by the popular party game Cards Against Humanity. And thanks to you, it has also ranked #1 in Word & Card Games in the USA!
6. Pop Guess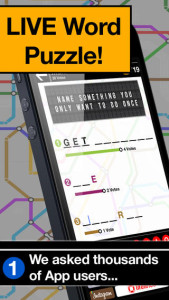 From the Developer: We're asking thousands of app users a number of common questions. Can you figure out the most popular responses? The answers might surprise you. Cast your votes and play! Be quick, Pop Guess answers change live!

Active Party Games
7. Reverse Charades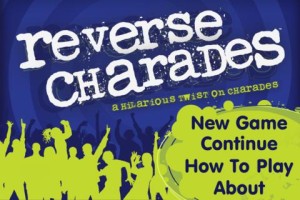 iOS, $0.99
Google Play Store for Android
From the Developer: Reverse Charades is a hilarious twist on a classic stand-by (where one person acts out words for the team to guess-boring)! With the Reverse Charades app, the entire team chooses 30, 60 or 90 second rounds to act out as many words as one person can guess. It's fast-paced, fiercely fun team competition that's an absolute riot with families, work teams, school groups, party-goers or among a few close friends. But be warned…you're in for big and dangerous doses of fun!
8. Shakepop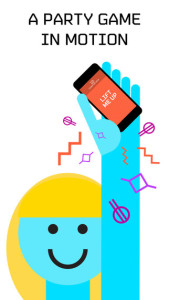 From the Developer: Shake, Tap, Flip, and Dance with your device in ShakePop, a party game in motion. ShakePop is a modern mashup of Simon, Bop It, Bounden, and more. Play with one of six characters and follow their moves for as long as you can without making a mistake! Go for the high score and unlock amazing new signature moves. You've never partied like this before!
9. Spaceteam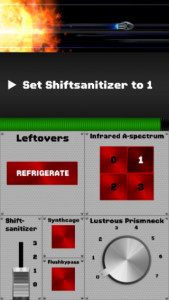 iOS, Free
Google Play Store for Android, Free w/ In-App Purchaes
From the Developer: Do you like pushing buttons and shouting at your friends? Do you like discharging Clip-jawed Fluxtrunions? If you answered yes, or no, then you might have what it takes to be on a Spaceteam. Spaceteam is a cooperative party game for 2 to 4 players who shout technobabble at each other until their ship explodes. Each player needs a mobile device (phone, tablet, iPod Touch, etc). You'll be assigned a random control panel with buttons, switches, sliders, and dials. You need to follow time-sensitive instructions. However, the instructions are being sent to your teammates, so you have to coordinate before the time runs out. Also, the ship is falling apart. And you're trying to outrun an exploding star. Good luck. And remember to work together… as a Spaceteam!
Drawing Party Games
10. Sketchparty TV (Mirror on Apple TV)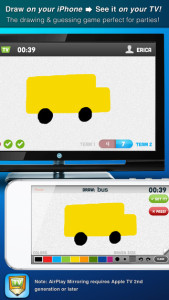 From the Developer: SketchParty TV is the fun Pictionary-style drawing and guessing party game to play on your iPad and Apple TV! You could buy an easel, a huge pad of paper, and some markers, then write down a really long list of words and make up some rules and try and keep track of points and get marker smudges all over your furniture. But who wants to do that? OR! You could play a fun drawing game using items you already have around the house, like your iPad, high-definition television, and Apple TV. Just enable AirPlay Mirroring, choose sides, and start a SketchParty. It's so simple! SketchParty TV is a team game like Pictionary or "Win, Lose or Draw", and up to 8 players per team can join in on the fun. That's a pretty big party! And it's fun for ages 8 and up. Gather up your family, call your friends, and SketchParty today!
11. Party Doodles (iPad App, Use with Apple TV)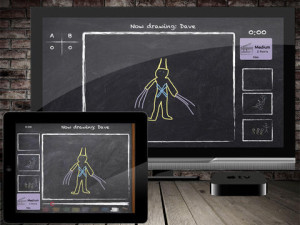 From the Developer: Party Doodles is the ultimate party drawing and guessing game. All you need is your iPad and some friends or family to get started. You will have hours of fun doodling and stumping each other with this exciting new game!  Made for iPad, Designed for Apple TV
Do you use your phone to interact with others? What fun games have you found? Leave a comment below so we can learn about more fun party games for android or iPhone!