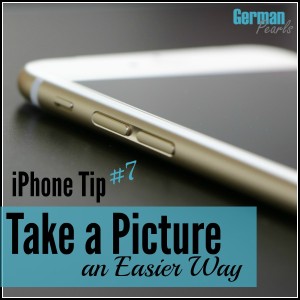 Do you ever find yourself trying to juggle things in your hands and snap a picture with your iPhone? If you don't have two free hands it can be difficult to hold and press the shutter button on the iPhone. But, using this trick you can take a picture an easier way, with one hand even!
Check out more of our
quick iPhone tips and tricks
.
Want Some Siri Tips?
Want to up your iPhone game? Check out these Siri commands to make you a more efficient iPhone user! Enter your email below to download a printable cheat sheet of useful commands.