As much as I love my iPhone, typing a long text or email frustrates me. I wish I could just type a text faster! Trying to hit all the right little alphabet keys is difficult. On top of that, when you need punctuation, you have to switch to different keyboards to find the right one and then switch back. What a pain! Well, here's one trick that lets you skip a few steps while typing. And this one should save you time on every text, every email, every time you type on your iPhone. It's a sure way to text faster!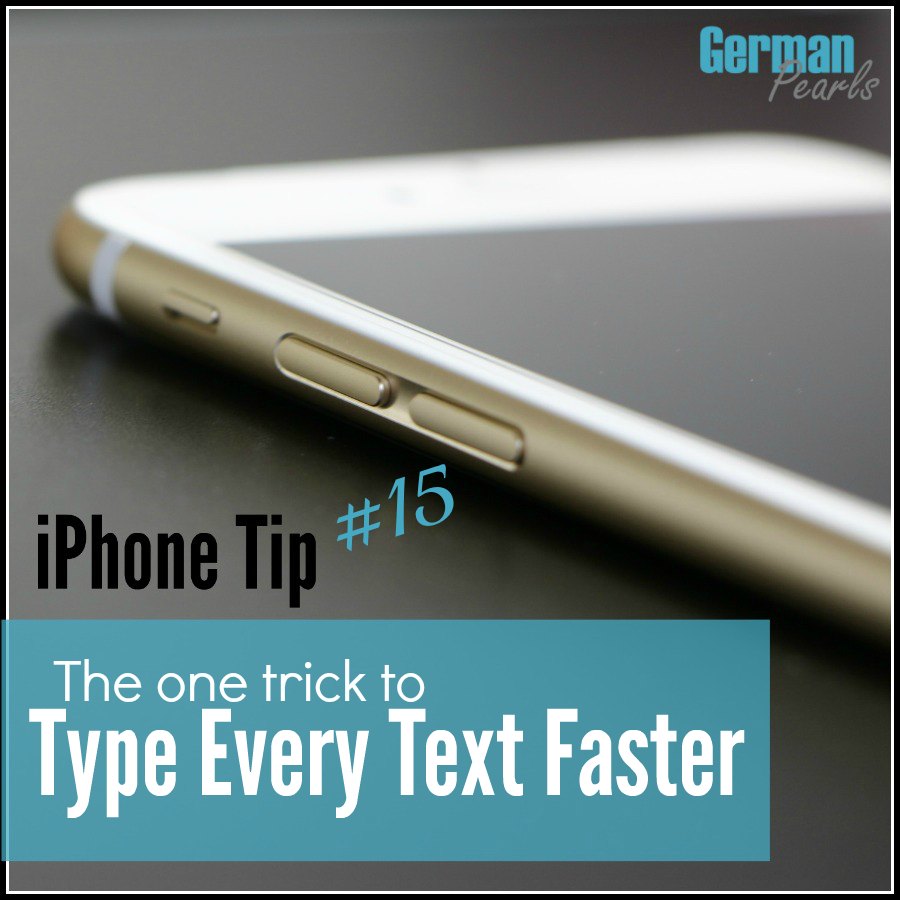 Note: This post may contain affiliate links.

Type Every Text Faster
Practice this tip and you'll find yourself using it every day. I use it when composing emails and I definitely text faster now using this trick. If you're looking for more ways to type faster on your iPhone or iPad check out our
3-part series on the subject
. It includes
typing shortcuts
, how to
create personalized shortcuts on your iPhone
and
a keyboard app
that can seriously impact your typing efficiency.
Other iPhone Tips in our Series
This is part #15 in our series on iPhone tips, tricks and hacks. We also write full tutorials on various iPhone functions on the blog. Check out our other iPhone tips and tricks.
Reachability (Use your iPhone with One Hand)
Control Center (Access the Most Used Settings with One Motion)
WiFi Assist (Don't Get Surprised with a High Cell Phone Bill)
Take a Screenshot (Save a picture of your screen)
How to See Text Timestamps
A Hack to Type Every Text Faster
Save