A pdf (portable document format) file is a file that can be easily opened by most computers, devices and smartphones. It's therefore often helpful to convert your files and documents into pdf format to share with others. In this post we'll walk you through the steps to convert excel to pdf for free. Read below for instructions to convert one or multiple sheets into a single pdf file.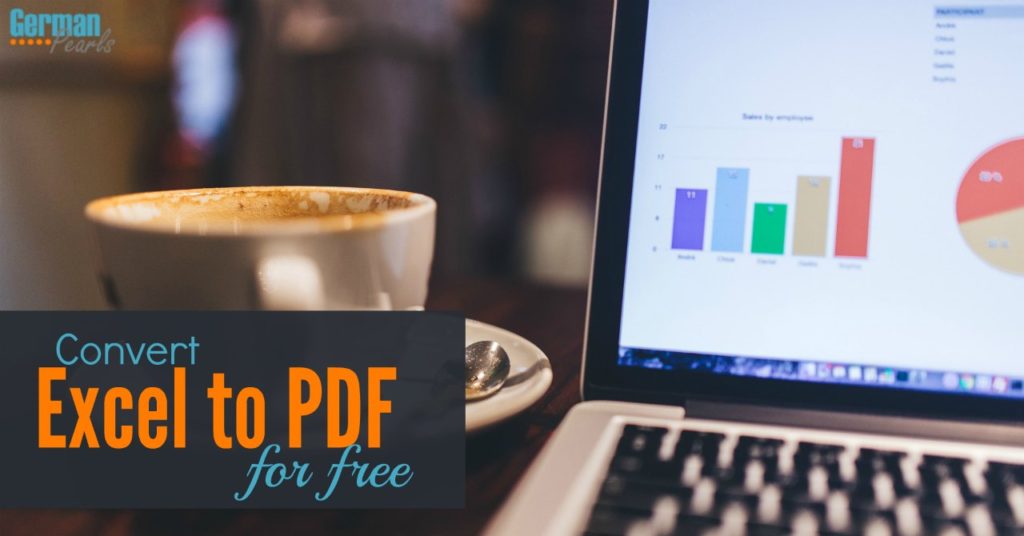 Note: This post may contain affiliate links.
PDF Converters and Writers
The pdf format was developed by the co-founder of Adobe in the early 1990s. Adobe later released the specifications for this type of document and it became an industry standard. However, creating and editing pdf documents was typically done using Adobe Acrobat, which could be costly. Since them some free pdf converters have been released allowing more users access to this format.
See Also: 15 Powerful Free Software Downloads
Microsoft Office Save as PDF
Around 2007 Microsoft released a save as pdf add-on for office 2007 to allow you to convert your documents and spreadsheets to pdf format. The newer versions of office have this functionality built right in.
With Adobe (and most other pdf writers) to convert a file to pdf you select print from the file menu and then the pdf converter shows up as a printer. With the new save as pdf add-on you create the pdf differently. Instead of selecting print from the file menu you select save as. Then, in the save as dialog box, you select pdf as the file type.
Microsoft Office 2016
, 2013 and 2010 have the save as pdf feature built into Word, Excel, Powerpoint, etc programs.
Convert Excel to PDF for Free
Now, with the newer versions of excel, or with the save as pdf add-on when you're done with your excel sheet and want to convert it to a pdf file it's similar to saving it. Here's how to do it.
Note: If you're new to Excel you may be interested in our Excel Basics post.
Click file to open the file menu
Click save as
On the right side, toward the top, select where you'd like to store your new pdf file

In the next field, create a name for the pdf

The field below the file name will say something like Excel Workbook (.xls); Click the dropdown arrow in this field
Scroll down and select pdf from the dropdown list

Click save
That's it – your excel spreadsheet is now a pdf file!
Convert Multiple Excel Sheets into One PDF
To convert multiple excel sheets to a pdf file you do it the same way as above with one minor change. You need to select multiple sheets before you click save as pdf.
Click on one of the sheets you'd like to print to a pdf
While holding the control (ctrl) key down continue clicking on each worksheet you'd like included in your pdf file
When you've selected all the sheets you'd like included in your pdf click let go of the control key
Click on the file menu to open it
Select the location to save your file
Create a name for the excel pdf
In the file type dropdown select pdf
Click save
Now you have multiple excel sheets saved to one pdf file. Each excel sheet will be saved as an individual page in your pdf.
Conclusion
The new convert excel to pdf feature is a nice way to share an excel sheet (or multiple sheets) without giving someone access to the entire file. It also makes it easier to view your excel sheet(s) on a mobile device. If you have any questions or problems saving multiple excel sheets to a pdf leave a comment below.