When you're looking through windows explorer looking for a picture it's helpful to see a picture preview of each file. These preview icons are called thumbnails. Are your picture thumbnails not showing in windows explorer? If so, it can be difficult to find the file you're looking for. Here's how to turn on the thumbnails so you can see these preview icons.
This was written for Windows 10 but it's also applicable to other versions of windows such as Windows 7, Windows 8.1 and more.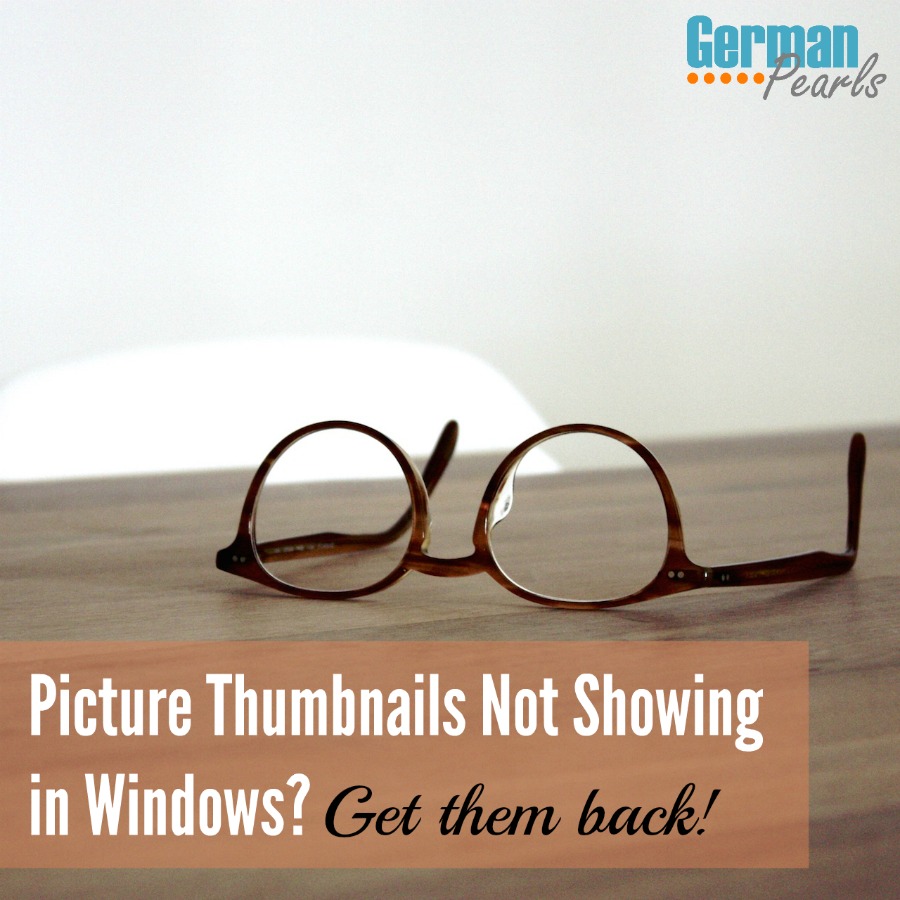 Note: This post may contain affiliate links.
Picture Thumbnails Not Showing? Here's How to Get Them Back
1. First, open windows explorer by going through your start menu or using the shortcut windows key + E.
Note: If you're using Windows 8 or 8.1 and don't have a start menu, check out our post on how to add a start menu to windows 8.
Note: You may also be interested in our post with helpful windows keyboard shortcuts.
Now, if you aren't seeing thumbnails currently the right side of your windows explorer probably looks something like this: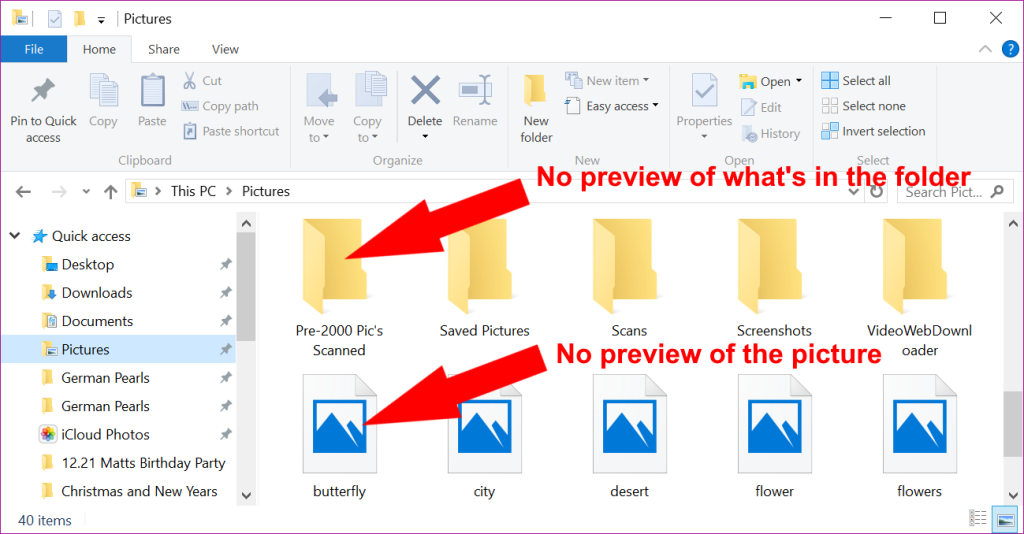 Notice that you see a standard icon for each picture, no picture previews. The folders also don't have any preview icons. Having these thumbnail pictures can be helpful when you're looking for a specific picture or file. To turn them back on, follow the steps below. (Note: If you're using Windows 7, 8.1 or XP your window may look slightly different but the concept is the same.)
2. Click file to open the file menu.
3. Click on options from the file menu.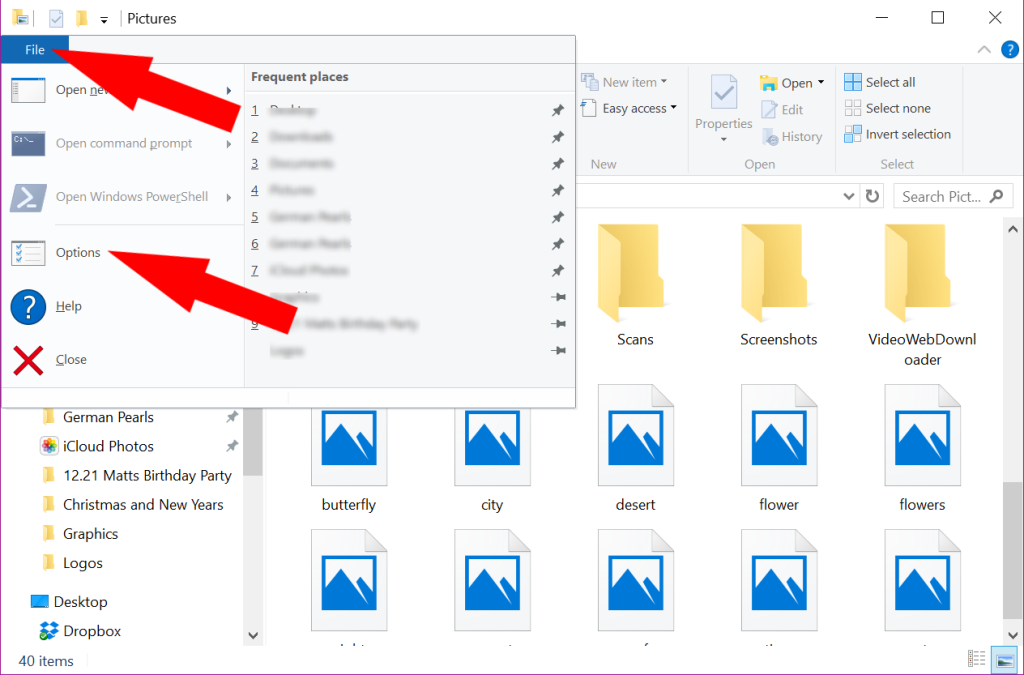 4. When the options menu opens, click on the view tab.
5. In the advanced settings at the bottom of the window, under files and folders, uncheck "always show icons, never thumbnails".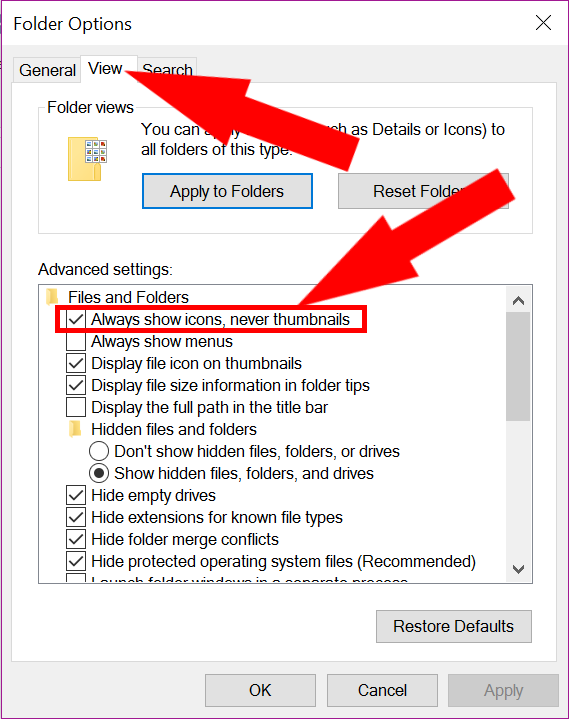 6. Click Apply.
7. Click Ok.  Now your windows explorer window will look more like this: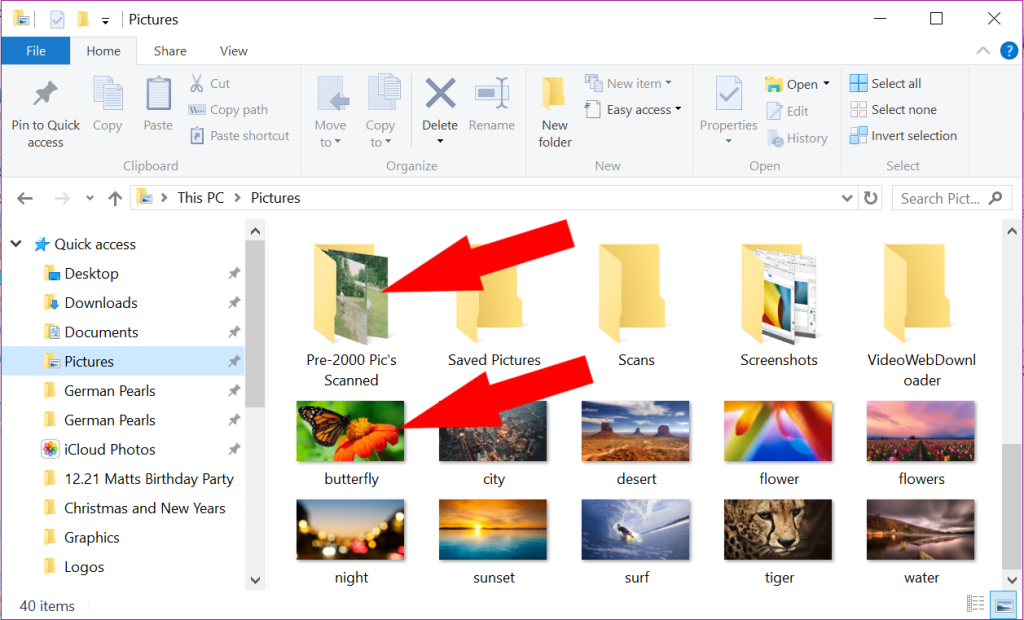 This makes finding pictures so much easier. (Also see our post which provides more ideas on ways to organize digital pictures and help you locate them quickly.)  If you run into difficulty with another version of Windows or your explorer window looks different leave a comment below and we'd be glad to help.