Have you ever tried to email someone a large picture, long video, large presentation or any other large file? If so, you probably got an error and the email didn't send.  Most email providers don't support emailing large file sizes. So, how do you transfer big files to other people? There are several options available. In this post we'll show you a few different options to share large files.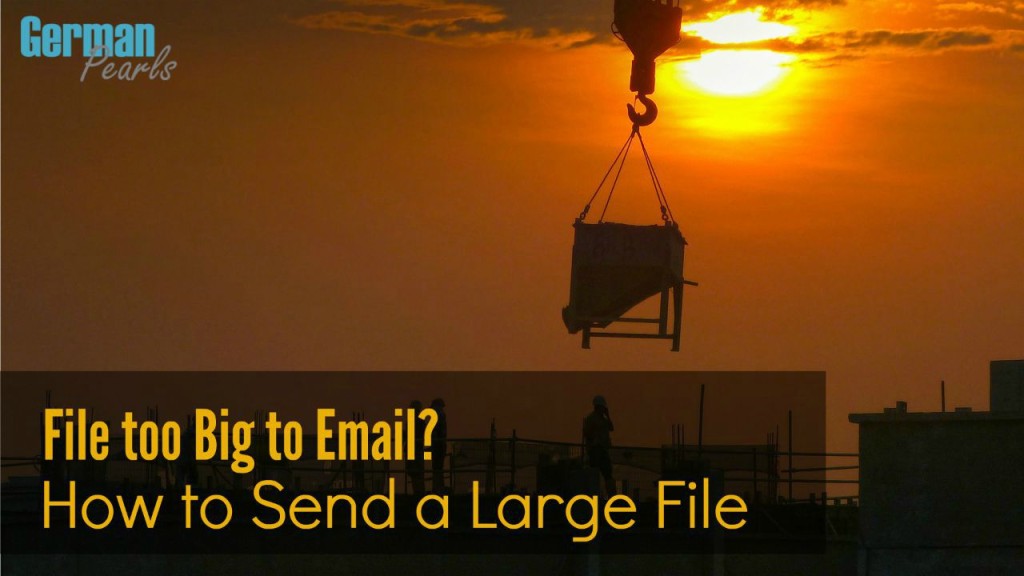 Note:  This post may contain affiliate links which means should you choose to download or purchase items we may earn a small commission, at no extra charge to you.
File Transfer Services
There are services available which will send large files to other people via an email. These services are pretty straightforward.  You go to their website, enter your email, enter the email of the person you're sending the file to, upload your file and hit send. The individual will then receive an email with a link that they can click to download the file you shared.
SecurelySend is one option for a file transfer service. If you don't need to transfer too many big files you can use SecurelySend for free. The free plan allows you to transfer 2 files (up to 100MB each) per month. If you need to send more files you can sign up for one of their paid plans which allow you to transfer more files. The paid services also allows you to send larger files (up to 2GB) and provides other options, like password protection and read receipts.
Another service for sending large files is Hightail (formerly called YouSendIt). Similar to SecurelySend, Hightail offers a free plan which will allows you to share files up to 250MB and provides you with 2GB of storage. They also have paid plans which provide for the transfer of bigger file sizes (up to 10GB) and unlimited storage. Hightail also has some features like smartphone apps and a microsoft outlook plugin which make it easy for you to share files directly from your phone or through your regular email program.
Cloud Sharing Services
If you typically share files with the same individual(s) over and over again using a cloud service may be an easier way to go. For example, with dropbox you can share a folder with another dropbox user so they have access to any file you place in the folder. With the free dropbox plan you can store (or share) up to 2GB of files. In this post you can find a comparison of other cloud services that could be used for sharing files.