If you're wondering why you can't see your shared google calendar on your iPhone here's the step that will most likely solve your problem.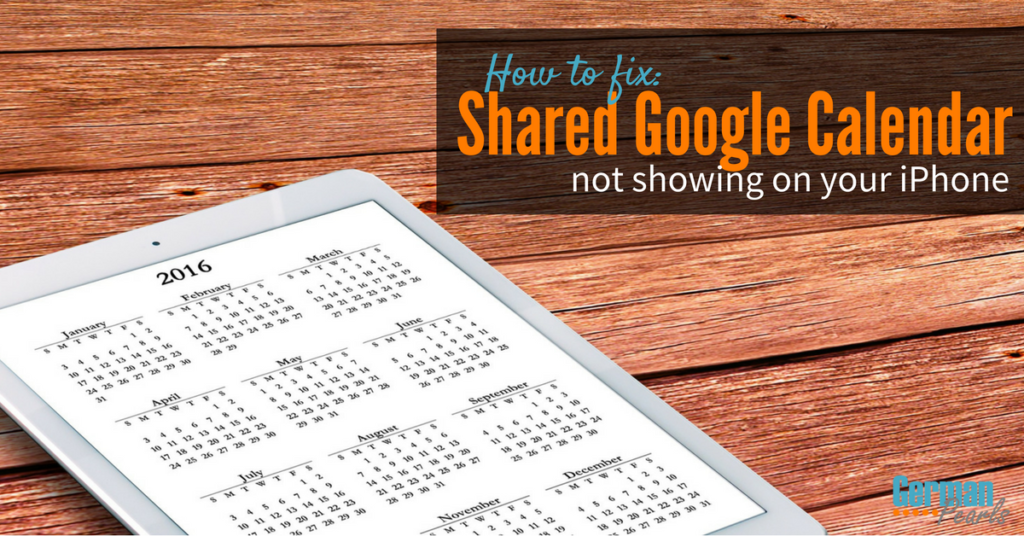 Note: This post may contain affiliate links.
Google, the maker of Android, and Apple are huge competitors. The rivalry between iPhones and Android smartphones is almost as big as that between the Yankees and Red Sox. And, while many people enjoy products from both companies they sometimes struggle to work together. Back in 2012 Apple attempted to "cleanse itself" of anything Google when they
removed the Google Maps and YouTube apps from the iPhone
. In 2015 the war continued with
Google omitting Apple Music
from its music playing options.
So it is, perhaps, no surprise that some of Google and Apple's technologies don't work so well together. One example of this is Google's shared calendar. Sharing a Google calendar is a great way to share information with your team or family. But, if you're using an iPhone you may find that you can't see a shared Google calendar on your iPhone.
Shared Google Calendar Not Showing up on Your iPhone?
If you haven't used Google's calendar feature yet, you'll want to head over to this quick tutorial on how to set up a shared Google calendar.
Once your calendar is set up you need go to this link on a computer:
http://www.google.com/calendar/iphoneselect
You'll then see check boxes to select which Google calendars are available for viewing on your iPhone. Check the box for your shared calendar and hit save.
Now, assuming you've already set up your Google account on your iPhone, open the Calendar app on your iPhone and click calendars at the bottom.  Make sure there is a check next to the shared Google calendar you're trying to see on your iPhone.  Then click done. Voila! Your shared Google calendar will now show up on your iPhone!
Google's products are usually very user friendly so it seems pretty suspicious to me that this important step is so hidden. But, now that you have access to it, you can enjoy the beauty of both Google's and Apple's products – together!
Note: If you love iPhone tips and tricks check out more here.