Many people have asked me if you really need to click safely remove hardware before ejecting a USB or flash drive. What's the answer? Here's a bit of background on the topic and instructions for how to eject a USB drive or safely remove hardware.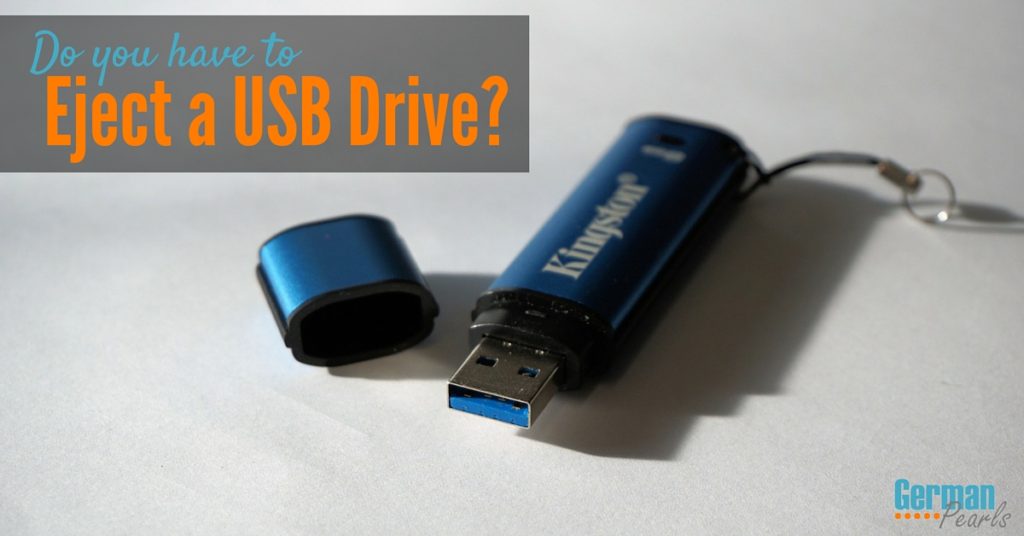 Note: This post may contain affiliate links.
What Could Happen if you Don't Safely Remove Hardware
Many (too many) years ago my sister and I had a job to enter files of data into a database for analyzing. We worked for hours entering and double checking our data (at least that's what I remember). We excitedly ejected the floppy disk (remember I said this was years ago) and gave it to our mom for inspection (she was working on the project with us). We were very upset to discover her computer wouldn't read the file on the disk! What had happened? Well, we finally realized that our computer must have still been saving the file on the disk when we ejected it. This had corrupted the file – and destroyed all of our hard work! Frustrating to say the least! I didn't pull this story out just to show everyone how old I'm getting, it was to explain exactly what can happen if you interrupt a file while it's being saved. This is exactly what can happen if you cut power to a drive while it's accessing one of your files.
Now some USB flash drives are designed for quick removal but there are still things that can go wrong, even according to Microsoft. So, the bottom line is, if you'd rather be safe than sorry, then don't eject your flash drive without using the safely remove hardware function.
How to Safely Remove Hardware in Windows
Note: You may also be interested in reading about the Windows 10 Upgrade.
If you're using Windows, here is how you safely remove hardware like a USB flash drive or external hard drive:
Press windows key and E to open My Computer (see our other Windows keyboard shortcuts)
On the right side of the screen find the USB or flash drive you want to safely remove and right click on it
Select eject from the menu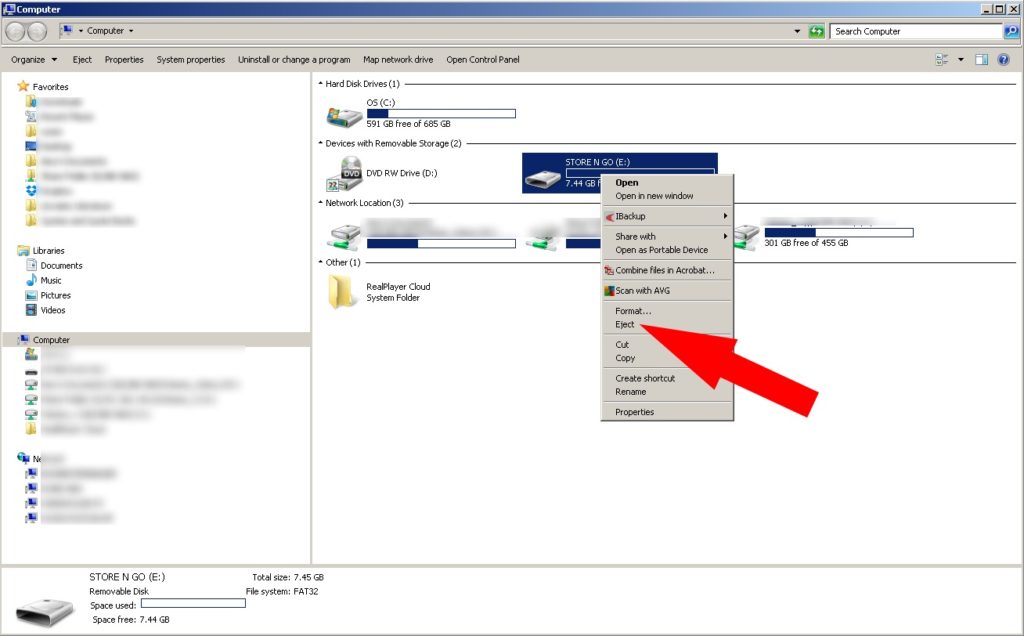 According to iDownloadBlog is the process is similar (right click and select eject) on a Mac.
Conclusion
So, is it always necessary to eject or select safely remove hardware before removing your USB or flash drive? Probably not. Is it one little setup that could save you a lot of headache? Probably. So, if you'd rather be safe than sorry it's a good idea to take that extra step when you remove your device. Now if only I could get myself into the habit of doing it! Do you always safely remove hardware?