Is Microsoft Edge Windows 7 Compatible? Some have asked me that question so I did some research.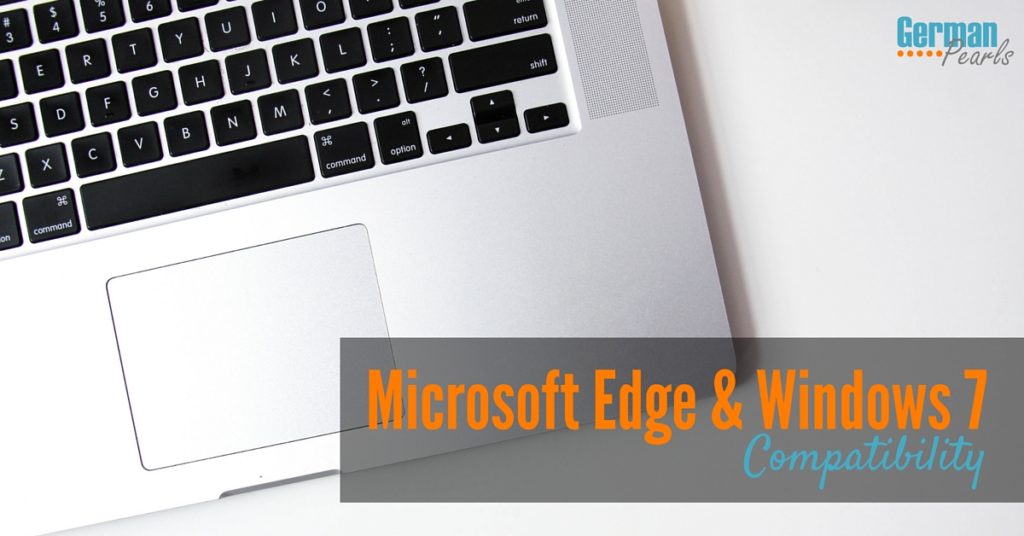 Note: This post may contain affiliate links.
Internet Explorer and Microsoft Edge
Microsoft's first internet browser, Internet Explorer, was released in 1995. Internet Explorer dominated the internet browser market share for several years. Then, Microsoft began losing users to browsers like Mozilla Firefox and Google Chrome. In addition, Microsoft began having security issues with Internet Explorer. In early 2015 Microsoft announced Project Spartan, a new browser that would replace Internet Explorer on the Windows platform.
Note: Check out our other post to read more about Mozilla Firefox and 15 powerful free programs.
Windows 10 and Microsoft Edge
In mid-2015 Microsoft Edge (the result of Project Spartan) was released with Windows 10. Internet Explorer also came with Windows 10 but Edge was the default browser on Windows 10. (You may be interested in reading our post to learn more about the Windows 10 upgrade.)
Microsoft Edge Features
Microsoft improved its browser security with Edge and added some new features. Some highlights are:
Ability to draw and write notes on web pages to share with others
Cortana integration – Cortana is Microsoft's artificial intelligence assistant that recognizes and can respond to verbal requests
Reading view – allowing you to remove extra items on the webpage so you can read, distraction-free
Note: If you like using Edge you can even add an internet shortcut to your Windows 10 start menu.
Microsoft Edge Windows 7 Compatibility
Given the new browser's advantages, some have questioned the Microsoft Edge Windows 7 compatibility. Unfortunately, Windows 10 wasn't designed to work with earlier versions of Windows like Windows XP, Windows 7 and Windows 8.1. According to Microsoft's website Windows 10 is an operating system requirement for using Edge.
Using Microsoft Edge with Windows 7 – A Workaround
According to a post by iTechtics, there is a workaround which allows you to create a Microsoft Edge Windows 7 environment. This workaround includes using a virtual machine like VMWare. (Reference: Post by iTechtics)
Conclusion
For most, if you'd like to enjoy the advantages of Microsoft's new internet browser Edge you'll have to get the Windows 10 upgrade. If you're not running Windows 10 but want to test the browser a virtual environment like VMWare may work for you.