There's a new way to get books for free. If you or a family member likes to read check out a new way you can now get free ebooks.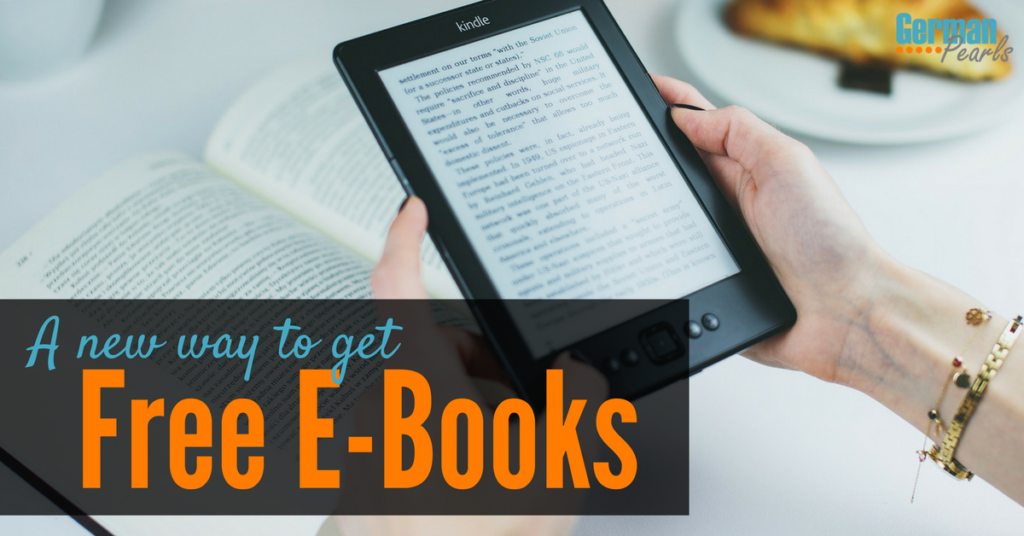 Note: This post may contain affiliate links.
How to Get Books for Free
Previously I wrote a post on how to get unlimited free ebooks and audiobooks through an app that works with libraries. However, this week, I just got access to a much bigger library of books, for free.
This week Amazon announced a new benefit for Amazon Prime members – access to a huge library of books. So, if you're an Amazon Prime member you can now have free access to over a million books, magazines and audiobooks!
Is Amazon Prime Worth It?
I'm  pretty frugal and considered signing up for Amazon Prime for a long time before finally taking the plunge. Before I spend money I have to justify it to myself that it's worth it. (From my manufacturing background I always think in terms of ROI, return on investment.) For a long time I considered signing up for Prime but couldn't see the return on investment. It wouldn't really save me any money so how could I justify it. Well, I finally did sign up and am so happy I did. Here's how I convinced myself:
Free 2-Day Shipping: Between a full time job, little ones in the house and competing family schedules I rarely get the chance to go out shopping. So, if I do need (or want) something that I can't get at the grocery store I typically buy it online. My go to place for most items is Amazon. They have competitive prices, good selections and a good return policy. Traditionally I would add items to my cart until I reach the free shipping cutoff and then place the order. However, recently Amazon has had to increase their cutoff for free shipping so it was getting harder to get to the free shipping. (And I don't hold this against Amazon, they're trying to run a business and shipping is expensive!)
Access to Prime Day: Prime day is like Amazon's black friday mid-year. Lots of specials and great deals. Did I mention how much I like deals?! 🙂 With Amazon Prime you also get access to other great deals, earlier than other Amazon shoppers.
Amazon Prime Video:  I think we're the only household I'm aware of that doesn't have Netflix (did I mention I'm frugal?). So, with Amazon Prime we'd also get access to movies and shows that we could stream for free.
There are also lots of other cool features of Amazon Prime like Prime Music, unlimited digital photo storage, access to the Washington Post and more. But, the convenience of ordering items that I need and getting them in 2 days has been so nice it's worth a little investment each month. (Especially when I procrastinate. 🙂 )
How to Access Free Ebooks with the Kindle App
If you're already a Prime Member or sign up for a trial here's how to get your free ebooks. (These steps are from the iOS app but all should be similar. If you have difficulty with any of these contact me and I'll be happy to help.)
Choose the device you'd like to read your books on (ie: your computer, smartphone, tablet, or all!)
Download the Kindle reading app on the device(s):

iOS version for iPhone or iPad
Google Play for Android smartphones and tablets
Windows Kindle app

Open the app on your device and sign in using the email you use with Amazon and your Amazon password
Once logged in, open the menu in the Kindle app
Select book browser. This will launch a window which looks similar to an Amazon shopping page.
Search for a book that you'd like to read.

Note: The books that say Prime over them are available for reading with Amazon Prime. The books that say Kindle Unlimited are available to subscribers of Kindle Unlimited. By clicking Prime Reading at the top you can easily browse which titles are available to Amazon Prime members.

When you find a title you want, click the Read for Free button to get it. It will then be added to your library.
Click the X in the upper right of the Kindle app to go back to the main portion of the Kindle app.
Click the menu icon and select books to show all books in your library. Your new book will now appear in your library.

Note: The book is available in your library on all of your devices and it's synced between your devices. So, if you want to read on your computer you can easily pick up reading on your phone later at the same page.
I'm already reading my first book from Prime reading, a mystery called My Sister's Grave. What will you read?