Is your iPhone frozen? It happens. One of the reasons many people go to Apple products is they just work. But, that doesn't mean that they don't have their glitches too, like freezing up. Recently, it seems, iPhones are freezing up more than in the past. So, what do you do if your iPhone screen becomes unresponsive or your iPhone is frozen? Here's a simple fix that has worked for me 100% of the time.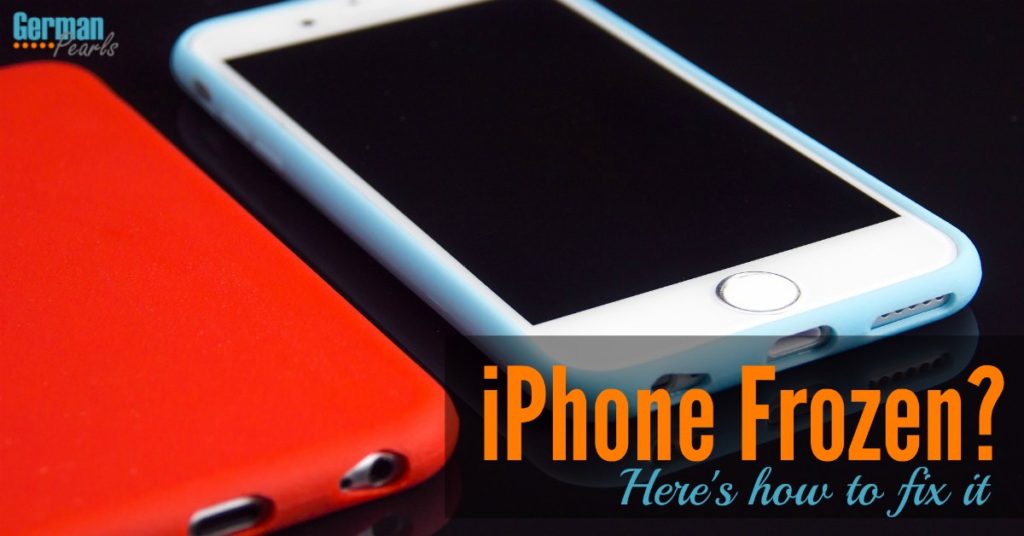 Note: This post may contain affiliate links.
iPhone Frozen? iPad Frozen? Here's How to Fix It
Is your iPad or iPhone frozen? There's a simple fix. It's called a reset. I've shown the reset to many people who come to me with a non-responsive for frozen iPhone or iPad and it's always fixed the problem. Always. This even works if your iPhone freezes during an update.
If your iPhone is locked because you lost your passcode this reset will not help you get into your phone. Click here to see our reset instructions if you lost your iPhone passcode.
Will I Lose My Data?
NO. You will not lose your data with this reset. You will not lose anything. Your phone will remain just as it is. Just think of this as a way to turn your phone off and back on again.
See Also: 16 Privacy and Security Settings for your iPhone and iPad
iPhone Buttons
Before we show you how to reset your iPhone let's talk a little about the buttons on the outside of your phone. You'll be using two for the reset.  The first is the main, circle-shaped button, on the front face of your iPhone, called the home button. You'll also need to locate your power button. If you have an iPhone 6 or newer your power button is on the right side of the phone toward the top. If you have an iPhone 5S or older, the power button will be on the top of the phone, toward the right side.
Note: Looking to trade in or trade up your iPhone? Check out this comparison of different trade in services to make sure you get the most money back for your used device.
How to Reset your iPhone or iPad
Now that we know where the home and power buttons are we are ready to learn how to reset the iPhone. Remember, this doesn't hurt your phone or cause any data to be lost so you can try this right now as we walk through it. It's very easy.
Press and hold the home button (circle button on the front)
While still holding the home button down, press and hold the power button (toward the upper right side of your iPhone)
Continue holding both buttons down until the Apple logo appears on the screen (this can take 8-10 seconds)
When the Apple logo appears, release both buttons
Wait for the iPhone or iPad to turn back on and it should be working fine!
Again, I have seen this fix every iPhone or iPad that is frozen up, even when the iPhone froze during an update.
Conclusion
If your iPad or iPhone freezes up an easy way to fix it is to do a reset. It's just like turning it off and turning it back on and you won't lose a thing. If you have any problems with this leave a comment so we can help and check out our other tips for iPhones and iPads.
Save
Save