In a previous post we discussed some home security gift ideas. Today we'll go through some cool geek gifts for the loved ones in your life that love tech gadgets, entertainment, music, photography, crafts, healthy living and more.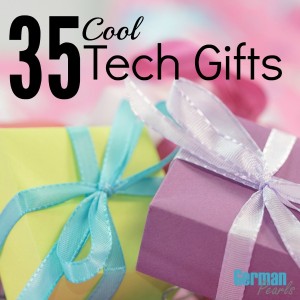 Note: This post may contain affiliate links which means we make a small commission on any items purchased through the links, at no extra cost to you. These small commissions help us continue to provide the content on this blog free of charge. Thank you for your support.
Computers / Tablets
To have the convenience of having a tablet and the advantages of a computer all wrapped in one Microsoft has come out with the Surface tablets.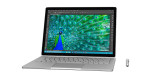 Microsoft Surface Book

If you're thinking of getting your loved one a tablet, there's nothing like an iPad (in my opinion). But, you do have a few options. Here are my favorites:
iPad Air 2
If you're purchasing this for a general user who's not extremely tech savvy you're probably fine with a 16GB WiFi only iPad Air 2. This suits most users.

Apple iPad Air 2 16GB, Wi-Fi (Silver)
iPad Mini 4
The iPad mini is a good option for someone who might like to travel lighter an iPad mini may be a better option (I know people who keep their iPad mini in their purse). This also seems to be a popular option for kids.
Gifts for Photography Enthusiasts
With over 64% of Americans owning a smartphone, most people have a camera right at their fingertips. But, for some, a smartphone camera isn't always enough.
Canon DSLR
Whether you want to get great pictures of the kids or just love photography, there's sometimes no substitute for a real camera. If you know someone like this, you can't go wrong with a digital SLR camera, a DSLR. My favorite in this category, and what I personally own, is a Canon EOS Rebel. The latest and greatest version of this powerful camera is the Canon EOS Rebel T5.
GoPro Hero4
Now if you're buying a gift for an active person who loves to play sports or capture their kids in action, a GoPro might be right for them. The GoPro series of cameras takes amazing video. But, its small size, infinite mounting capabilities and ability for withstanding various conditions (like underwater with its underwater case) make it capable of capturing amazing video. If you know someone that loves capturing video, they will NOT be disappointed with a GoPro.


GoPro HERO4 SILVER
Note: Check out our home security gift ideas post for recommendations on home security cameras (and more).
Adobe Photoshop and Photoshop Elements
If you're going to take good pictures you'll also want the ability to edit them. No software is trusted more for editing graphics than Adobe Photoshop.  The full version is more expensive and more advanced but extremely powerful if the user wants the most control over their photo editing.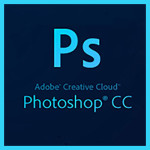 Adobe Photoshop
For more casual use, Adobe has created Photoshop Elements.  Elements is both cheaper and easier to use than the full version of Photoshop.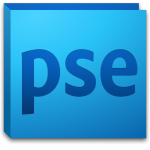 Adobe Photoshop Elements
Charging Accessories
There are thousands of charging accessories available for the tech gadgets in our life. Below are some of my favorites. If you're looking for some smaller geek gifts, these may be perfect for you.
Anker Smart Charging Hub
After dealing with a mess of charging cables and devices on my counter for too long I built a charging station to house the chaos (check out that post for more info on the best charging station!). This Anker smart charging hub is the main feature in our charging station. The hub has 5 USB ports for charging cables and is designed to recognize the device so the appropriate power is provided to your device. What that means is that your iPad will get 2A of power for charging while your iPhone will get 1A of power. It doesn't matter which port you choose to use for your iPad, the hub will recognize it as an iPad and automatically give it more power. It's more efficient and you don't have to worry about a thing!


Anker 40W 5-Port High Speed Desktop USB Charger with PowerIQ Technology
Portable Charging Options
Ok, so you have your charging at home. What if you're on the go and your cell phone or tablet battery dies? Here are a few options for that.
If you always want to make sure you have enough juice for multiple devices, check out this dual port Jackery battery pack. It stores up to 12,000mAh of power and can charge two devices at once.
Jackery Giant+ Dual USB Portable Battery Charger & External Battery Pack
If you'd like something a little smaller to carry around and are ok sacrificing the amount of battery life you have stored, try something like this 3,200mAh lipstick sized Jackery portable charging device.
Jackery Mini Portable Charger
Tablet and Smartphone Cases and Accessories
iPad Keyboard Cases
If you're purchasing a gift for someone with a iPad an external keyboard can be a handy tool.  Some cases have a built in Bluetooth keyboard which gives the user a laptop like experience with their iPad.  Commenting on facebook posts and writing emails can be much easier with a real keyboard. 🙂  Just make sure you purchase the correct case for the iPad model the person owns.


Anker Bluetooth Folio Keyboard Case for iPad Air 2
If you want to keep the iPad nice and small a compact case may be a better option.


iPad Air 2 Case, JETech® iPad Air 2
If you let your little ones use your iPad, consider getting them this iPad case. It's great for protecting the iPad from sticky fingers and inadvertent drops. My little one loves carrying the iPad around in this little case. (Note: You may also be interested in our post on child proofing your iPad or iPhone.)


Fisher-Price Laugh & Learn Blue Apptivity Case for iPad Devices
Smartphone Car Mount
For those that have a lot of windshield time a handy car mount may be an ideal gift.


Car Mount, TaoTronics® Car Holder Windshield Dashboard Universal Car Cradle
Gifts for Music Lovers
Bluetooth Speakers
When it comes to sound, it's hard to beat Bose.  You usually have to dig deep in your pockets to pay for Bose sound but they now have three different Bluetooth speakers, at various price points, making it easy to find one to suit your needs.


Bose SoundLink Bluetooth Speaker III

Bose SoundLink Mini Bluetooth Speaker II (Carbon)

Bose SoundLink Color Bluetooth Speaker (Black)
Beats Headphones
Bluetooth Headphones
Bluetooth headphones are great. No more wires to get tangled, they sync right to your phone or device via Bluetooth.


SoundPEATS QY7 V4.1 Bluetooth Mini Lightweight Wireless Stereo Sports Headphone – Black/Green
Gifts for Entertainment Lovers
Options, options, options. It seems like there are unlimited options available when you're shopping for anything lately. Streaming devices are no exception.  Based on my experience and research, I would probably stick with the ones below:
Apple TV
If you're purchasing a gift for an Apple enthusiast, or just for someone who loves their iPhone and iPad, an Apple TV is probably a safe bet.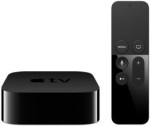 Apple TV
Roku TV

Roku 3 Streaming Media Player (4230R) with Voice Search
Amazon Fire TV
This would also pair nicely with an Amazon Prime membership as a gift so they could stream their favorite movies, shows, music and enjoy the other benefits of the Amazon Prime membership (expedited shipping, book downloads and more).

Netflix
As an alternative to Amazon Prime, Netflix is a popular option for many and a gift card can help them start or extend their membership.


Netflix Gift Cards – E-mail Delivery
Gifts for Crafters
Cricut
If you know someone that loves to craft and create, you can't go wrong with a Cricut.  Anyone who loves to craft has a Cricut on their wish list.  I own a Cricut (or two 🙂 ) but still secretly want the latest one:


Cricut Explore Air Wireless Cutting Machine
Label Maker
This label maker has a variety of refills available so you can create labels for organizing, labeling clothes or your latest craft project.


Brother P-touch Home and Office Labeler (PT-D200)
Gifts for Health and Fitness Enthusiasts
Fitbit
A Fitbit allows you to track your walking, exercise and sleep to make sure you're keeping your body on a healthy path. Perfect for those focused on losing weight, staying in shape or just trying to live a healthier lifestyle.


Fitbit Charge HR Wireless Activity Wristband, Black, Large
Medical Alert
This medical alert device ties into your home phone or VoIP line (see our post on home phone service for free using VoIP technology) so there are no monthly fees.


LogicMark Guardian Alert 911 Emergency Alert System – NO MONTHLY FEES
Blood Pressure Monitor
For those with heart problems, or just for the older individuals on your gift list, you could consider a blood pressure cuff for use at home.


Omron 10 Series Wireless Upper Arm Blood Pressure Monitor with Wide-Range ComFit Cuff (BP786)
Other Cool Geek Gifts
VHS to Digital Converter
Want to preserve your old VCR tapes?  Use this adapter (with its accompanying software) to help you get the job done.


Elgato Video Capture, Capture analog video for your Mac or PC, iPad and iPhone, white
3D Printer
If you're shopping for a real tech enthusiast and aren't afraid to spend a few extra dollars, a 3D printer may be the way to go.


Dremel Idea Builder 3D Printer
Drone
What used to be called a remote controlled helicopter we now know as drones. A fun inexpensive drone, like the one below, can be purchased for someone just starting out in this hobby.


Syma X5C Explorers 2.4G 4CH 6-Axis Gyro RC Quadcopter With HD Camera
Or, for a drone enthusiast, you can get a more deluxe model for use with a GoPro
 camera.


DJI Phantom Aerial UAV Drone Quadcopter for GoPro
If you've gone through this list, home security gift ideas post, our list of 15 Cool Tech Gadgets under $50 and the list above and still haven't found a tech gift that seems right, check out Amazon's Geek Gift Guide
for more inspiration.  What cool geek gifts have your found? Let us know in the comment section below.