One of the best way to save money is to cut back on monthly bills. One monthly bill which is no longer necessary for most of us is the home telephone, or "landline". Since so many rely heavily on cell phones these days many people are canceling their home phone service completely. However, there are some advantages to having a landline that you don't have to live without. Enter VoIP technology. VoIP (Voice over IP) is basically technology which allows voice communications over an internet line. You probably know about some manufacturers of technology which uses VoIP without even realizing it.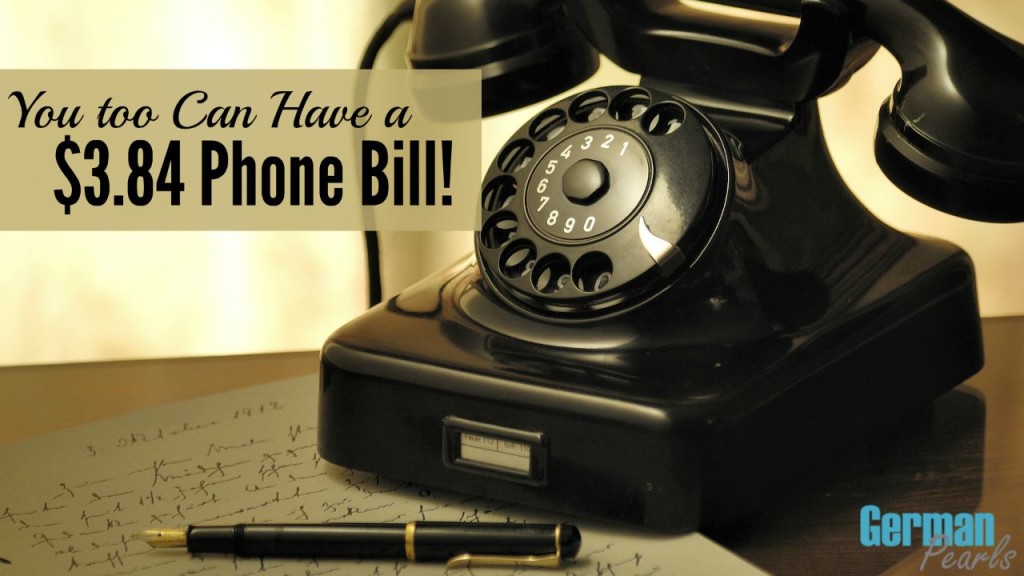 Note: This post may contain affiliate links.
What is (VoIP) an Internet Phone?
As described by Wikipedia:
"Voice over IP (VoIP) is a methodology and group of technologies for the delivery of voice communications and multimedia sessions over Internet Protocol (IP) networks, such as the Internet. … The term Internet telephony specifically refers to the provisioning of communications services (voice, fax, SMS, voice-messaging) over the public Internet, rather than via the public switched telephone network (PSTN)."
So, we can just think of it as having a telephone which goes through our internet line instead of a telephone line. As you can imagine, to use VoIP technology you need high speed internet, it would not work over a dial up connection. Some other items to note when considering VoIP technology are:
Don't want to change your current phone number? Many of the internet service providers now offer number portability so you can keep your current landline phone number!
Call quality is heavily dependent upon the service provider you choose for your internet phone and the technology they use. Some have reported delayed speech or gaps in speech so choosing a service carefully is best to avoid quality issues.
Power Outages may affect your ability to use your phone if you're using a VoIP service. How you would be affected depends on if your internet is out along with the power, if you have battery backups or a generator, etc. However, some of the internet phone service providers have features which allow you to transfer your internet phone to your cell phone. This feature may be useful in a power outage situation.
Emergency calls (ie: calls to 911) from a landline transmit location data directly to an emergency operator. This is not the case with an internet phone. However, some service providers utilize Enhanced 911 to relay your address to emergency providers (assuming you keep your address up to date with your phone provider). In addition, if the emergency situation also resulted in a loss of power you may not have the ability to make a phone call to 911 on your internet phone line (see above).
Ooma
So, now that we understand the basics of an internet telephone, how can we use it to save on our monthly bills? There are a few internet phone providers out there and each works a bit differently. We've chosen to use Ooma and have enjoyed their service (and our $3.84 monthly bill) for over 5 years now. Ooma has won countless awards and is recognized as one of the best (if not the best VoIP service provider).
How Does Ooma Work?
To use Ooma you first purchase the Ooma Telo. Once you receive this you hook it up to your internet router or modem following the step by step instructions provided by Ooma. The setup is pretty straight forward and if you run into any problems I've found customer service to be helpful. Once you have the Ooma box hooked up you can just plug your phone into the back of the Ooma box and you're ready to go!
What Features are Included?
There are two levels of service with the Ooma phone. The basic plan is free, but you do have to pay your state taxes for a phone line (in NY, it comes to $3.84 per month). There is also a premier plan which has a cost associated with it but provides more features. Here's a comparison of the two plans:
| Feature | Basic Plan | Premier Plan |
| --- | --- | --- |
| Cost | Free (pay state taxes) | $119.99/year plus state taxes |
| Caller ID | Included | Included |
| Call Waiting | Included | Included |
| Voice Mail | Included | Included |
| Answering Machine | Included (ooma box acts like answering machine) | Included (ooma box acts like answering machine) |
| Online Portal – access call log and voicemails online | Included | Included |
| App Access – access call log, voicemails, make and receive calls | All Included EXCEPT ability to receive calls | Included |
| Keep Your Number (number porting) | Pay one time charge of $39.99 | Included |
| International Calling | Available – pay per minute | Available – pay per minute (or, add and International plan for $17.99 per month for unlimited calls to 61 countries) |
| Free Ooma to Ooma Calling (anywhere in world) | Included (free) | Included (free) |
| Advanced Voicemail Features – Do Not Disturb, send to voicemail, voicemail forwarding (to email) | Not Included | Included |
| Privacy Features – anonymous call blocking and blacklists | Not Included | Included |
| Call Forwarding | Not Included | Included |
| Three Way Calling | Not Included | Included |
| Second Line | Not Included | Included |
Different Ways of Using Ooma
If you want to have access to Ooma like a typical landline, throughout the house, there are a few different ways to accomplish this.
Purchase Ooma Handsets

Ooma sells telephone handsets that you "sync" with your Ooma and then can plug into electrical outlets anywhere in your home. These will then operate like a typical telephone handset and have the call waiting, caller id and other features of whichever Ooma plan you choose.

Use Your Existing Telephone Handsets

You can plug your existing telephone handset into the back of the Ooma. However, this would only provide you with one handset. I wanted multiple handsets throughout the house so I purchased a set like this one. After plugging the main unit to the back of the Ooma the remaining handsets could then be plugged into electrical outlets throughout the house and were also connected to the Ooma. This has worked great for us!

Send the Ooma Signal Through Your House's Telephone Wiring

If you're feeling technically savvy you could connect the back of the Ooma to your telephone jack in the wall. If you then disconnected the telephone wiring coming into your house from your carrier you could essentially send the Ooma signal throughout the house's telephone wiring. You could then use the regular telephone jacks throughout the house.

Use Ooma Linx

Ooma sells a box called the Linx which enables you to hookup another handset somewhere else in your house using your electrical outlet.
Connect your Cell Phone
Are you tired of missing calls on your cell phone because it's sitting in another room of your house and you don't hear it ringing? Well, Ooma provides a solution to this as well! They provide a Bluetooth adapter which you can connect to your cell phone. With this connection you can answer your cell phone calls on any phone in your house! I haven't tried this feature so if anyone has leave a comment below – I'm curious if it's a good addition.
Alternative Home Phone Service Options
Now, as we discussed before, Ooma is just one of many VoIP telephone service providers. We don't have experience with the others but here are a few details on some of the other popular ones, for comparison.
Magicjack
Magicjack has been around for years. After purchasing the unit you pay $35 for a year or $99.75 for 5 years (at the time of writing this) plus your state taxes and fees. (So, for NY this would be about $8.84 per month.) You get many of the same features of the Premier plan of Ooma including call waiting, caller ID, call forwarding, mobile app and a conference call number.
Vonage
You've probably also seen the commercials for Vonage. The Vonage plans start at $9.99 per month (plus taxes as fees) with an annual contract. If you choose not to sign a contract, the cost goes up to $24.99 per month plug taxes and fees. The features for Vonage are similar to those available for Ooma and MagicJack.
In comparing these three services Ooma is the cheapest as it's the only "free" option. In our experience the call quality has been very good and service reliable. If you want to save on your monthly phone bill you should consider VoIP. After a quick and easy setup you'll have a landline in your house at a significant savings. Have you tried one of these or other services? What have your experiences been? And, if you're interested in more ways technology can save you money, check out our post on finding the best deals, 15 powerful free computer programs or how to get ebooks and audiobooks for free.